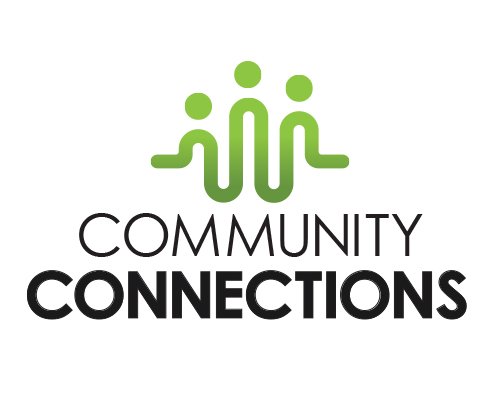 Great Bend models the values we want to instill in our children: the value of hard work, the value of kindness and empathy, and the determination to see things through.

JoAnn Blevins
A teaching job brought JoAnn Blevins to Great Bend nearly 25 years ago. Opportunities to advance, marriage and family are the things that have kept her here.

Blevins took over the position of Great Bend USD 428's Director of Teaching and Learning from Tricia Reiser in July. Her husband of 16 years, Jim Blevins, is director of Facilities Management at Barton Community College. He is originally from Ellinwood.
He wanted to live in the country and she wanted to be near town and other people, so they compromised and live at Bissell's Point north of Great Bend with their two children and two dogs.
Their daughter Josie is a sophomore at Great Bend High School with plans to become a pediatric nurse after graduation. She is in GBHS wrestling and softball, and QuickSilver softball. Their son Wyatt is a seventh-grader at Great Bend Middle School, where he is on the football team. "He enjoys history and Dad jokes," his mom said.
The dogs are Dozer, a 12-year-old English Bulldog, and Copper, a 5-year-old Redbone Coon Hound.
'Aim High'
Blevins never served in the military but her father was in the Air Force for 20 years. His service and her part in it as a dependent are special to her. 
"I was an Air Force brat, as some would say. I was born on Altus AFB in Altus, Oklahoma. My parents and I were moved to Massachusetts where my younger brother Joe was born. After Massachusetts, my dad was sent to the Citadel in Charleston, South Carolina, where he served as a recruiter on campus. I spent many Friday afternoons watching the cadets on the parade field under the big oak trees covered in Spanish moss.
"I also remember hanging out in Dad's office while he worked to catch up on some Saturdays. If Joe and I were well behaved, sometimes we could type on the electric typewriter. We sure felt important! After South Carolina, Dad was moved back to Altus. I was 9 years old and finally got to see where I was born. In January 1988, my dad retired after 20 years of service as a Master Sergeant, and we made our last move to Salina, where my parents were married. In 1993, my youngest brother was born – missing out on all of the years moving around and experiencing service in a different way," she said.
"I am very proud of my Dad for all that he did while in the service and for the values that he and the service taught me. I learned the importance of patriotism and understand the deep sense of duty military families feel when their loved ones serve. I learned the value of independence from my Mom who served in her way as a military spouse who was charged with keeping things going at home when Dad was needed somewhere else, sometimes called to places that he couldn't tell me. I've learned the importance of when asked to take on a job, it deserves to be done well." 
Her work at USD 428
In 1999, Blevins accepted a sixth-grade teaching job at Riley Elementary, where Ruth Heinrichs was principal. With Heinrichs' encouragement, she went on to become an instructional math coach, then assistant principal, and finally principal.
"She was a great developer of people," Blevins said. "USD 428 encouraged me to grow professionally and granted me opportunities to advance. The teachers I taught with (and still work with) wanted the same things I did – to help kids learn and grow."
She earned a master's degree in Education Administration from Fort Hays State University in 2006 and moved into school administration. After Riley, she served as principal at Eisenhower Elementary from 2019 to 2023. 
Blevins also received an ESOL (English for Speakers of Other Languages) endorsement from Kansas State University in 2002 and is currently taking classes from Emporia State University to receive an endorsement in District Level Leadership.
Community connections and hobbies 
When she's not at work, her hobbies include fiber arts and watching her children's sporting events. The Blevinses are also members of Prince of Peace Parish in Great Bend.
She follows the children to their football games, wrestling tournaments and softball games. "Not having ever been an athlete, I have enjoyed learning about their sports and gained a greater appreciation for them," she said. "In high school, I was on the debate and forensics team. The kids get their love of sports and athletic abilities from their dad!"
As for fiber arts, Blevins said, "I enjoy crochet, but am certainly no master. Around 2012, I wanted to learn how to crochet so Jim's grandmother, Geraldine Menges, taught me. Grandma Gerry was a masterful crocheter who taught me the same way she was taught by her mother when she was 4 years old.
"I also enjoy embroidery. I remember my grandmother teaching me when I was about 10 years old, but I didn't appreciate the craft until recently when I retaught myself."
She is also an avid reader. "I usually have a book with me wherever we go to read between ball games, in the car, or wherever I might have a few minutes to read a few pages. My favorite genre is historical fiction, but any good story will do. I also enjoy non-fiction written as a narrative, especially about historical figures."
Loving Great Bend
After she completed her Bachelor's in Elementary Education with a minor in Middle School Social Studies from Emporia State in 1999, Great Bend was her first teaching job. She said she didn't plan to spend the next 24 years here.
"I honestly thought I would be in Great Bend for a couple years to gain some experience in the classroom before leaving for something new," she said. "In fact, during the spring of 2001, I applied to be a teacher for the Department of Defense teaching military kids on military bases overseas. I was single and was not a stranger to living on military posts. However, 9/11 happened that fall and those plans were shelved. I didn't mind. I loved my job and the people I worked with. There are no more dedicated teachers, administrators, and staff than in Great Bend. A few years later, I like to say, I met a boy, and well, the rest is history."
Jim and JoAnn met on a blind date in 2004, while she was taking graduate courses for her master's degree from FHSU.
"One of my classmates pestered me about my need to meet his friend," she said. "After a few months of his pestering, telling me I needed to call his friend, Jim, I smarted off telling that his friend could call me if he was that interested, as I half-heartedly handed him my phone number."
When he called and introduced himself several days later, she had forgotten all about her friend sharing her phone number. "I was not very pleasant on the phone – thinking he was a telemarketer," she said. " I really had no expectation of getting a call; I mean who really does that? After connecting the dots, Jim invited me to dinner with him and his friend and his friend's wife. I accepted thinking I would get a nice meal and that would be that. Well, we were married in 2006, and haven't looked back!"
Great Bend is a great place to raise children, she added. "They have so many opportunities at school and in the community to explore and experience new things. However, it is small enough that they can build strong relationships with other kids and with adults. Great Bend models the values we want to instill in our children: the value of hard work, the value of kindness and empathy, and the determination to see things through." 
Community Connections is a regular feature of the Great Bend Tribune, showcasing people who live in the Golden Belt. We welcome readers to submit names of individuals who are active in the community that they would like to see featured in a future story. Send suggestions to news@gbtribune.com and explain their "community connections."