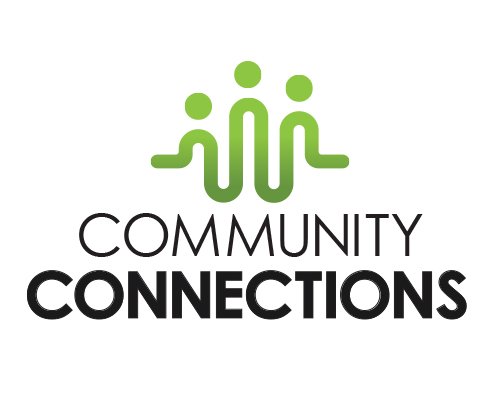 At an age when many people are thinking about retirement, Coleen Cape stepped into her dream job as executive director of institutional advancement at Barton Community College in 2016. It wasn't until five years later, after she turned 75 years old last December, that she officially retired – a change she says she is easing into.

Coleen and her husband Ira were born in Great Bend and have spent most of their lives here. Her parents were also born in Great Bend.
"We've been rooted in the community for so long and it has been so good to us. It's given us such a good life and I feel it's given my children values they couldn't have gotten anywhere else. I just can't imagine uprooting and going anywhere else."
Coleen had one brother but many aunts, uncles and cousins. Her father had nine brothers and sisters and her mother was from a family of 13. Growing up, most of her relatives lived in Great Bend and the surrounding area. Her grandparents farmed near the Barton County towns of Beaver and Dubuque before moving to Great Bend.
"When they moved into town, they moved into that little house on the corner of Morton and 24th, right there by the park. So I pass by it every day. I spent a lot of my years there as a child, playing with cousins."
Coleen and Ira met in high school, graduated in 1964 and were married during Ira's junior year at Washburn University.
Ira first went to Hutchinson Community College. There was no Barton Community College in 1964, Coleen notes. Coleen went to Marymount College in Salina for two years and then to beauty school. She worked as Ira finished college.
Shortly after graduating from Washburn in 1968, Ira joined the Navy like his father before him. They spent four years in Norfolk, Virginia, which is where their sons Alex and Travis were born.
"We always knew – we absolutely knew this is where we wanted to come back. We were gone for eight years and this is where we wanted to come back and settle and raise our children. What a wonderful decision because it laid the course for the rest of our lives."
Alex and Travis both graduated from GBHS. The Capes have four grandchildren and are expecting their first great-grandchild. Alex still lives here and Travis was here until two years ago when he moved to Kansas City for a job transfer.
A connection to BCC and Fundraising
Coleen was a stay-at-home mom, devoting time to volunteering at the school when her boys were younger. Then a good friend, Dottie Keenan, asked her to help at her business, Gallery of Brides, which was located on Broadway Ave. Robert Keenan, Dottie's husband, was on the Barton County Community College Board of Trustees and the Keenans were planning a trip to Barton's sister college in China.
"Dottie needed some help and asked if I would be interested in working for a three-week period. I worked for her for nine and a half years; I loved the job and the people."
Meanwhile, as a member of the Epsilon Sigma Alpha sorority, Coleen got a position on a national board to raise money for St. Jude's Children's Research Hospital. Traveling to conventions and chapters in other states, she would motivate members to raise money for the cause.
About the time Dottie Keenan was thinking about retiring, a position came open in the registrar's office at the college. Coleen worked there for about three years until another position opened up in the BCC Foundation office, where she would work for the next 27 years.
Even before she became the executive director, she found herself in charge during a couple of transitions. Coleen recalled being there for a week before former director Phil Grossardt left – just six weeks before the start of the big Academic Enrichment Fund campaign. The Foundation board had set a $100,000 fundraising goal.
"So I was kind of thrown into baptism by fire," she said. "I did kind of panic." She called Ralph Raffelock and asked him to walk her through it. "While he and I were trying to figure out the campaign and how to get volunteers out there and exactly what we could do, I got a phone call from First Kansas Bank; the family of Clifford Getz from Great Bend had left us $150,000. So it was very serendipitous and I had everything we needed to meet our goal."
Looking back at past directors, assistants and financial workers in the office, Bruce Kranicz, Darnell Holopirek, Michelle Fryberger and Donna McCormick, Coleen said, "We were a great team. It was a joy to go to work every day."
Lindsay Bogner stepped in to fill Coleen's shoes in January. McCormick is still there, along with administrative assistant Amy Wheeler.
"I retired in January. I turned 75 in December and just thought, 'this is kind of a young person's game.' You have a whole new generation that need to relate to someone in their age group. I felt that strongly. Technology is just blowing up and that is the wave of the future. I will be the first to admit that is not my strong point but I've always surrounded myself with people that were good at it."
Ira had retired eight years earlier. He first took over Ames Oil from Coleen's father and later worked at Primus Sterilizer.
Community involvement
Coleen is a past president of the Golden Belt Community Concert Association and an active member of Prince of Peace Catholic Church. She is considering other volunteer work, but is following the advice of a friend who told her not to take on too much immediately after retiring.
"I do intend to jump into some volunteering," she said. Because she is a cancer survivor, the Cancer Center may be her first choice.
For now, she's been catching up on her reading and she and Ira have been traveling to visit grandchildren. They attended their middle granddaughter's graduation in Amherst, Massachusetts, in the spring. Now that their first great-grandchild is expected in November, they'll probably be making more trips to Kansas City.
A giving community
"I have been in this community for all my life, and for the lion's share of it I have worked in fundraising with a nonprofit. I've seen good times and bad times, seen the boom and the fall. The one thing that has constantly amazed me and makes me feel so rooted in this community outside of my family is the generosity and open hearts of the people. Regardless of the climate economically, they never forget the needs of others."
Community Connections is a regular feature of the Great Bend Tribune, showcasing people who live in the Golden Belt. We welcome readers to submit names of individuals who are active in the community that they would like to see featured in a future story. Send suggestions to news@gbtribune.com and explain their "community connections."
We absolutely knew this is where we wanted to come back and settle and raise our children.

Coleen Cape