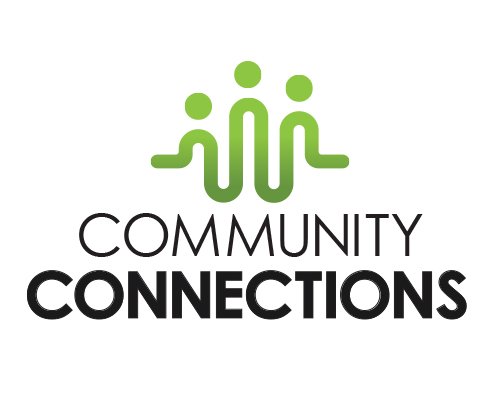 Coming here has been a God thing for us. It has really all worked out.

Dale Pruter
There are always going to be choices and challenges in life, but when a door opens wide, it's advisable to walk through it, notes Great Bend's Dale Pruter.
A quarter-century ago, Pruter and his wife Sherry were faced with a big decision in coming to Great Bend, he said.
"At the time, it was pretty scary," he said. "It felt like it probably wouldn't have happened any other place or to any other people in the world, but it happened to us."
As it turned out, it was the right move.
The long way 'round
Before getting to Great Bend, Dale and Sherry took the long way round, he said.
Pruter was born in Hays and educated in Russell, graduating from Russell High School in 1977.
Sherry, meanwhile, was a native of nearby Waldo in Russell County, a community that today sports a thriving population of 30 residents.
Dale and Sherry met and married in Russell. They then traveled to Clay Center, where they purchased the local Sears appliance and catalog store. 
In 1993, their store was caught up in Sears' major corporate refit, closing 113 stores across the country, discontinuing its iconic "big book" catalog, and saying goodbye to 50,000 employees.
"It was a good business and a great learning experience for us," Pruter said.
Dale landed a job with Jim's Appliance in Inman, which provided name-brand sales and service in a 45-mile radius en route to becoming the largest independent dealer in the state, Pruter noted. He was with the company for five years, but in 1998, the door opened wide.
"The Whirlpool store in Great Bend was closing, and the company was recruiting me to come to Great Bend and take over the one that they wanted to open up," Pruter said. At the same time, the job of journalism teacher had opened up at Great Bend High School, which was a perfect fit for Sherry.
"I can say that I was scared to go, because there were other appliance stores already operating in Great Bend at that time," Pruter said. "But our church pastor called us into the office and said that if the door is open that wide, we should go ahead and walk through.
"So, Sherry took the journalism job and I opened up Great Bend Appliance on July 20, 1998."
A small start
Pruter's Great Bend Appliance "three-stores-in-one" operation with its 20 employees of today began with the appliance floorspace at the front of the building. "It started with just my wife and me," he said. Their affiliation with BrandSource expanded the nature of the inventory and Pruter acquired the floorspace to accommodate it. "When we started, it was just appliances, which people need," Pruter said. ""Now we have our beds, which people also need, and also the furniture room, which is what people want."
Later on, they outfitted the back into appliance repair.
"We just grew into the whole block; it just kept going," he said.
The expansion celebrated its 19th year in March.
"We know we're not the biggest furniture store around, but it fits a niche," he said. "It's been a great little fit."
Meanwhile, Sherry earned her post-graduate degree from Fort Hays State University in 2010 in school counseling. She is a former Psychotherapist-Counselor at Healing Hearts Ranch and USD 495 Middle School Counselor at USD 495 in Larned. Upon her retirement from the Larned school district, she is now principal of Central Kansas Christian Academy in Great Bend.
Judgement House
Together, the Pruters have been heavily involved in the First Church of the Nazarene in Great Bend, serving as superintendents of the Sunday School and on various church boards. A more impactful endeavor has grown into an annual church-sponsored event, in the Judgement House program now in its second decade. 
The annual dramas take place during late October, when the community is preparing for Halloween. The basic format is typically a walkthrough presentation, but unlike Halloween haunted houses, it is a gospel presentation about choices and their consequences. Each Judgement House experience is focused on community outreach, bringing the life-changing message of Jesus Christ.
Pruter's time on 10th Street has produced productive roots, he said. "The business has done well and we have grandkids," he said. "We are heavily involved in church and community activities. 
"It's a challenge for people right now, hard time to start a business, but there is always hope," Pruter said. "Coming here has been a God thing for us. It has really all worked out."
Community Connections is a regular feature of the Great Bend Tribune, showcasing people who live in the Golden Belt. We welcome readers to submit names of individuals who are active in the community that they would like to see featured in a future story. Send suggestions to news@gbtribune.com and explain their "community connections."