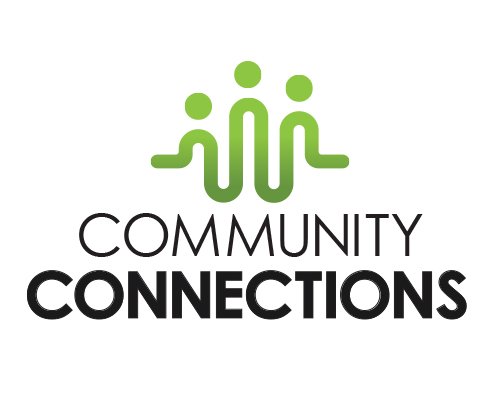 With the retirement of Shafer Art Gallery Director David Barnes on August 31, Alyssa Bliven has stepped into the role. Although she has been at the Shafer for slightly less than two years, she brings nine years of gallery experience to the position.

Born in the small village of Juniata, just outside Hastings, Nebraska, she earned a Bachelor of Arts degree in studio art from Hastings College and a Master of Fine Arts in metalsmithing from Cranbrook Academy of Art in Bloomfield Hills, Michigan. During college, she worked for Hasting College's gallery as the head of its gallery crew. Later, she worked at Cranbrook Art Museum as a collection and exhibition assistant.
Alyssa and her husband Joseph Bliven met in a biology class at Hastings College.
"He was the science student who took art classes and I was the art student who took science classes," she said.
After graduation, a teaching job initially brought them to Great Bend. Joseph got a job teaching seventh-grade science at Great Bend Middle School. The school needed an art teacher at the time, so she also went to work for the school district.
"Then we moved to South Dakota because Joseph got a job teaching college physics," she said. She worked at a credit union until her position was eliminated during the COVID-19 pandemic. "Both of our jobs here at Great Bend were still open, so we came back. We both grew up in smaller communities, so it's nice to continue to live in a small community."
A year of firsts
This year Joseph Blevin has moved to Great Bend High School, where he teaches medical pathways courses.
And they are busy as first-time parents. Their son Cassian turned 5 months old on Sept. 5. When his parents are at work, "Cass" stays at Barton's Early Childhood Center.
"He's a happy-go-lucky little guy," she said. "He's always smiling and laughing, which makes it a lot easier, which is great."
Also this month, Alyssa moved into the position of gallery director. She will have been at the gallery for two years, starting as Barnes' assistant. However, she became part of the "BCC family" during their first stint in Barton County. She served as an adjunct art instructor in 2018, filling in for longtime instructor Steve Dudek when he became ill. That year, her work was featured in a Shafer exhibit, "Topographies: Installations by Bliven and (Eleanor) Heimbaugh." There she shared some of the work from her MFA thesis project.
Conveying her emotions through her art is a vital piece of Bliven's work and the reason why she creates abstract bodies of work, she said at that time.
"The reason I lean towards abstract art more than representational art is that when I try to create representational art, it is more stiff," she said in 2018. "I can paint someone and while it may look like them, it doesn't feel like them."
At present, Bliven is focusing on soft sculpture, such as fiber art. But she is just as comfortable creating metal art with a welder.
Welding as art
Alyssa and her sister Rachel both learned welding from their father, a mechanic who believed in raising his daughters to work with their hands. "We were also part owners and workers for his firewood business, so we cut down trees and split firewood," she recalled.
She also took welding in high school, where her athletic interests included playing softball and lifting weights. "I still lift some, but not to the power-lifting level that I was doing in high school," she said. "My max for squat was 300 pounds. I can't do that anymore. I could probably get back up to it if I wanted or had the availability to lift five days a week, but I don't."
Nowadays, her hobbies are tending to her large collection of indoor plants and playing video games with Joseph. Their favorites are Pokémon, Minecraft, and Destiny. She also serves as chair of the group Artists at Large.
The combination of small-town life and quality art are two of the things she likes best about living here.
"A high-quality, fine art gallery is not something that most small communities have," she said.
Now, as gallery director, she oversees everything that happens at the Shafer, from finding exhibits to managing the permanent art collection. Bliven said she doesn't have any immediate plans to change how things were been done under Barnes' direction in recent years. "I definitely want to continue the high caliber of shows that we've been having," she said. She also plans to continue to seek out more acquisitions for the gallery's permanent collection.
Samples of her own artwork can be found on her webiste, alyssarosebliven.com.
Community Connections is a regular feature of the Great Bend Tribune, showcasing people who live in the Golden Belt. We welcome readers to submit names of individuals who are active in the community that they would like to see featured in a future story. Send suggestions to news@gbtribune.com and explain their "community connections."