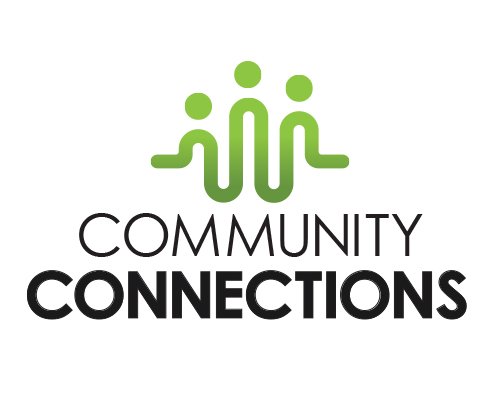 I like that Great Bend is a nice, medium-sized town where you have space to spread out but not get lost in the shuffle of a large metro.

Deklyn Craven
Many people look back and remember their first car with fondness. Deklyn Craven is still driving his first car, an ocean teal-colored 1962 Mercury Monterey that he bought in Pratt when he was 16 years old.

Craven, past president of the Shifters of Central Kansas car club, is now 19 and still driving the Mercury to parades and car shows, including last Friday's June Jaunt car show in Great Bend.
"I was actually looking for a '57 Chevy and I ended up coming across this," he said. "I really liked the color so I went up and he made me a good deal."
Craven said he enjoys decorating and collecting antiques. He didn't have to do anything to his Mercury, however, because everything on the car is original.
Born and raised in Great Bend, Craven is the son of Lindsey Krom-Craven and Shane Craven. Lindsey said the Cravens buy their children their first cars, but they have to stay within a budget. She is a customer sales supervisor for Nex-Tech and they found the Mercury on the Nex-Tech Classifieds website.
"He had been looking for about a year to find a car that he wanted in our budget," she said. The car cost a little more than Deklyn's parents were willing to pay but he agreed to make up the difference with his own money.
"It was truly a needle in a haystack find," Lindsey said, noting the car only had about 30,000 miles on it and only minor mechanical problems.
Community service and overcoming adversity

Deklyn has been involved in community service from an early age.
"I started very young with volunteering at Sunflower Diversified Services."
He is on the autism spectrum and had to learn coping mechanisms for his learning disabilities. In high school, he got involved in the Jobs for America's Graduates (JAG) program, which helps students of promise who have experienced challenging experiences achieve success through graduation.
In 2018, he and other volunteers from Great Bend High School's JAG class were recognized for serving hot dogs and helping customers at Sunflower Recycling during an America Recycles Day celebration.
He graduated from Great Bend High School in 2022 but waited a year before continuing his education.
"A couple of friends said, 'You really need to go (to college),'" he said. They saw his interest in health care and how good he is with people, and encouraged him to pursue that.
He earned his CNA (Certified Nurse Assistant) certification from Barton Community College and is now working on his CMA (Certified Medical Assistant) credentials while working several part-time jobs: at Yours Truly Gift and Flower Shop, the Great Bend Recreation Commission, T&L Fireworks and the Argonne Rebels Bingo Hall.
He continues to be active in the community. He belongs to four car clubs and volunteers to help with events such as the annual Paws and Claws Car Show that raises money for the Golden Belt Humane Society.
While other young adults are moving away, Craven plans to stay in Great Bend for now.
"Mostly I stay here for family," he said. "I have a lot of friends as well that I enjoy spending time with. I like that Great Bend is a nice, medium-sized town where you have space to spread out but not get lost in the shuffle of a large metro."
Community Connections is a regular feature of the Great Bend Tribune, showcasing people who live in the Golden Belt. We welcome readers to submit names of individuals who are active in the community that they would like to see featured in a future story. Send suggestions to news@gbtribune.com and explain their "community connections."