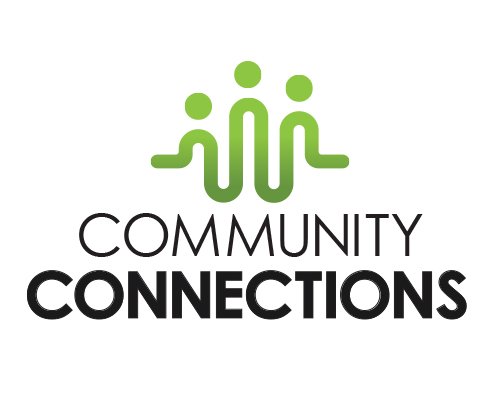 USD 428 has given me some awesome coworkers that I wouldn't trade the world for.

Taylor Gobin
It is said that education is the business of learning, knowing and understanding the world. Understanding school rules, while necessary, can be confusing not just for students, but for parents as well. 
At Great Bend USD 428, that's when the family engagement coordinator steps in. Taylor Gobin is one of seven FECs, whose job is to help families get any information they need. The new positions were first approved by the USD 428 school board for the 2021-2022 school year.
Gobin's office is in Eisenhower Elementary School, where she also engages with parents of students attending Little Panthers Preschool.
Each day has its own rewards and challenges, she said.
"It is a pretty flexible position; it depends on the day," Gobin noted. "I believe that in education, with all positions you have to be flexible. I'm more flexible than others. If there's a day that I need to go sub somewhere, I can; otherwise, I'm usually in my office or moving back and forth between the Little Panthers or Eisenhower. 
"Basically, I go where I am needed."
Gobin has been in education for nine years, with the last three as the Eisenhower FEC. "I try to be a positive connection to the school(s) to get families information about anything they really need," she said. "When I'm not conversing with families, I am in charge of planning our family events, the after school program, Unity nights, summer school and our REACH (Recreation, Enrichment, Academic, Community, Health) summer program. All of the programs that we have at Eisenhower/LPP mean so much to me because I can interact with both students and families after school hours, too. If I'm not planning any of the programs or talking to families, you'll see me somewhere in the building ready to greet you with a smile."
A Ringneck on the links
Gobin was born and raised in Hill City in northwest Kansas. "It's a super small town compared to Great Bend, but the community is extremely supportive," she said. Her three older sisters are now all married with children. "As the baby of the family, I don't think I am spoiled, but my sisters would tend to disagree."
An avid golfer, Gobin began by following her dad around the course and then getting her own set of clubs. Memories are family oriented, usually of reunions with her cousins, aunts and grandparents at the lake going fishing.
"I definitely love my parents equally, but I don't know if the phrase 'daddy's girl' will ever leaving me," she recalled. "Same with hunting – we used to have a ton of family members in our house during the opening of pheasant season and I remember going out with the guys walking the fields during youth season."
Every Sunday, Gobin, her mother and her sister next to her would attend church. "We would wake up, put on our Sunday best, go to church and then head to Hays or do chores afterwards," she said.
Gobin did not serve in the military, but comes from a long line of servicemen. "I have three star tattoos on my right wrist, to represent both of my grandfathers and dad who served." Her grandfathers were in the Army, and her father served in the Air Force. 
She was on the golf team at Hill City High School, and when she was a junior, got an offer to play golf at Colby Community College. After graduation from HCHS in 2011, she played golf for CCC for two years, graduating in 2013.
Her post-secondary focus was speech pathology, but she changed to Early Childhood and attended Fort Hays State University for a semester; she took off time from school to work for a while, coming back home to work as a para in the preschool classroom. She took online courses from Wichita State University and graduated with a degree in Early Childhood/Elementary Education.
The move to Great Bend
It was her boyfriend Branden Paden who supported her "crazy" notion of moving to Great Bend. Paden is a 2015 graduate of Great Bend High School. "He grew up in Great Bend and I was ready for a new scene and the timing was perfect," Gobin said. "I was nervous to move from northwest Kansas to a bigger city that I'd never been in before, but, hey, sometimes you have to take life by the horns and roll with the punches. I knew if I didn't try to venture out, I would never know what possibilities would lie before me."
She still plays golf when she can. "If I could retire right now, I would travel the world and play as many golf courses as I could," she said. "I love being out in the world; Mother Nature is one of my favorite things."
She also meditates every night. "It truly helps me refocus my mind before getting up the next day," she said.
She credits the Great Bend community for having everything she needs.
"I live in a great neighborhood, my boyfriend's family is all around and working for USD 428 has given me some awesome coworkers that I wouldn't trade the world for," she said. "I cannot thank the staff at Eisenhower/LPP enough for supporting me and my crazy work life."
Community Connections is a regular feature of the Great Bend Tribune, showcasing people who live in the Golden Belt. We welcome readers to submit names of individuals who are active in the community that they would like to see featured in a future story. Send suggestions to news@gbtribune.com and explain their "community connections."