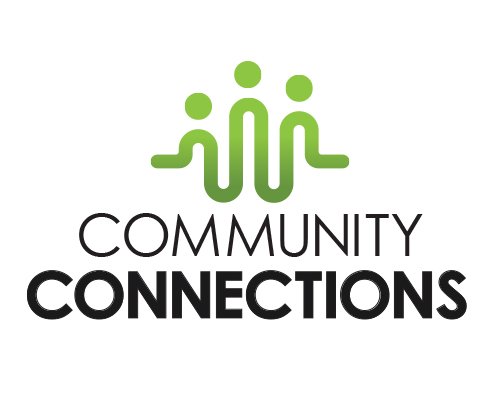 (Farming is) a great lifestyle, something I wouldn't trade for anything. It's something that's in your blood.

Kevin Mauler
Kevin Mauler is proud to tell people he's from Great Bend and he's quick to set people straight if they dismiss our city as some undefined part of "western Kansas."

"I'll go, NO! I'm from Great Bend! Draw an X, right in the middle of the state. We're right there, on the Big Bend of the Ark. I give them the description and tell them to stop by any time. I'm so proud."
The thing that makes Mauler brag about his home is the willingness he sees in others to help someone in need.
"The community as a whole is very welcoming and supportive," he said. "It's a community that's very giving, very open. It makes me proud to say that's where I'm from."
Mauler is a lifelong Barton County resident, attending the two-room elementary school west of Great Bend known as Shady Grove School and later graduating from Great Bend High School and the Barton County "Juco."
When Mauler attended Barton, he was a member of a nationally ranked Livestock Judging Team. In 1991, he was named Kansas's Young Farmer of the Year, a recognition through DuPont and Successful Farmer magazine. The Great Bend Jaycees nominated him for their version of Kansas Outstanding Young Farmer in 1996.
Mauler credits 4-H with helping him gain the confidence to speak in front of a crowd and to run a meeting. He has served as state president of the Kansas Soybean Association and as president of the Great Bend USD 428 Board of Education. He served on the school board for 14 years.
"(That's) long enough to know what's going on but not too long," he said. "You need to have fresh ideas, so you need new blood coming in. I enjoyed the school board; it was very educational and it gives you a good taste of what politics is about – how it works."
Starting Kids Ag Day
He's also stayed active in the Great Bend Chamber of Commerce, where he was one of the founding members of the group that organizes Kids Ag Day. Each year, Barton County fourth graders visit a local farm to learn about agriculture.
Mauler's farm was the site for the first 10 years of Kids Ag Day and then it alternated with another farm every other year for 10 more. He continues to actively support it.
It's been said that kids need to visit a working farm to understand that food doesn't just come from "the store." But Mauler said educating fourth graders helps inform the entire community.
"When a family is going down the street and they say, 'What do we want for lunch?' who gets to pick? It's going to be the kids. The kids are going to say McDonald's or Burger King or whatever. So they have a lot of influence really, to what goes on in the household," he said. However, if they are just getting their information from television and advertising, they may not be hearing positive things about agriculture.
"I remember 30 years ago, they had something about apples. 'Don't eat that apple!' So, all the kids quit eating apples. We thought, 'We need to make sure that they are getting some information from where the produce is being made.' How does it work on the farm? We wanted them to have some knowledge, and the kids could go home and tell their parents, and that gets passed down. It was very interesting how much influence those fourth-graders had."
It was fun, too, Mauler said. Some of the kids that went through the early Kids Ag Days have since come back to volunteer – or their own children have attended as fourth graders.
Olmitz years
Kevin and his ex-wife Sheryl have four adult children and 10 grandchildren. When he was first married he lived in Olmitz for five years and he was the Chief of Police.
"I had a badge and everything," he said. "It's just an appointed deal; you just hand out tickets and stuff. They did give me a red light (for the car)."
He also became active in St. Ann's Catholic Church in Olmitz and he is still an active member of that church. He is a Fourth Degree Knights of Columbus member there.
Four-H and community involvement
Mauler and his fiance Pollie Unruh are on RSVP/Volunteers in Action's list to help deliver Meals on Wheels on weekends or in snowstorms. They've helped with activities in church and elsewhere.
"Community is very important to me. I want Great Bend to thrive and we do what we can by volunteering with different groups to help it become a better place. This is an aging community but we've got to do what we can to maintain and maybe draw some youth to the area," he said.
Growing up, 4-H was an important part of Mauler's life. "I've always been a big supporter and continue to be so. My grandchildren are in 4-H, too," he said. Among other things, he has been a project leader for woodworking and small engines.
The next generation
Mauler's home on West Broadway Avenue used to be farmland, he recalled.
"I used to be in construction in college and in the wintertime; I (helped build) a lot of homes in this area."
The Maulers are still actively farming what is known at the 4M Farms. Some of the land was homesteaded by his ancestors in 1874. Today, Kevin's son Trenton helps him continue this fifth-generation farm.
His parents, Gerald and Lois Mauler, live a few miles west of Great Bend.
Mauler said one day he will step back from farming as the next generation takes on more responsibility.
"I've decided that there's more to life and I enjoy experiences and time with my grandkids. I'm not afraid to hand the torch off to the next generation."
Still, he loves farming. "It's a great lifestyle, something I wouldn't trade for anything. It's something that's in your blood."
Community Connections is a regular feature of the Great Bend Tribune, showcasing people who live in the Golden Belt. We welcome readers to submit names of individuals who are active in the community that they would like to see featured in a future story. Send suggestions to news@gbtribune.com and explain their "community connections."