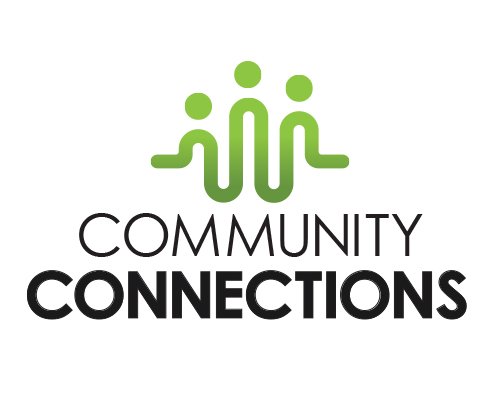 Megan Hammeke's first job after she graduated from Fort Hays State University in 2010 was with the Great Bend Recreation Commission. At first she worked in the front office and aquatics programming, but in 2011 she made the transition to Aquatics/Enrichment director after longtime program coordinator Linda Marqueling passed away.

Now in her 12th year at "the Rec," Hammeke's title is now aquatic, enrichment and marketing director.
"The Rec world is different every day!" she said. "I oversee enrichment and fitness programs for our adaptive patrons and 50-plus age group year-round. This can be anything from cooking classes and adaptive dances to Tai Chi and water aerobic classes. Then March rolls around and my aquatic position really kicks into gear until the end of August. I certify most of the lifeguards in the surrounding area and then get to oversee the daily operations for the Wetlands Waterpark."
People often ask Hammeke how she manages 55 teenage employees (15-22 years old) every summer.
"They ask the question like it must be awful – and I am not saying there aren't days that are trying – but I truly love it. We have some amazing kids in our community and when given the opportunity, they step up to the demands of the job. I get to be most of theirs first jobs, first experiences dealing with the public, maintaining patron safety, and teaching swimming skills," she said. 
"Getting to interact with the citizens of Great Bend during their leisure time is one of the best parts of my job. We work hard to bring them events and programs that allow them to find connections within our community, to get to be engaged, and to just have fun and play!" 
Nowadays, their kids also get to be part of the "Rec World," helping at events such as Santa's Workshop. "That's an awesome perk of my job," Hammeke said.
A 'water baby'
Megan Amerine was born in Hays but her family moved to Great Bend when she was 2 years old when her dad went to work for the family business, Amerine Utilities Construction.
Megan and her husband Ryan have been together since they were 15. They started dating when they attended Great Bend High School and they continued to date during their college years at Fort Hays State University. They married during the summer of 2009, between their junior and senior year, and returned to Great Bend after graduating in 2010.
Ryan's degree was in criminal justice but he graduated when the State of Kansas had imposed a hiring freeze, so he got a job at the Great Bend Police Department. Since then, Ryan has earned his master electrician's license and he works for his cousin Tim Hammeke's company, Hammeke Electric.
Megan graduated from FHSU with a Bachelor of Science in Health and Human Performance. When the opportunity arose at the Rec, "it just happened to be perfect," she said.
"Aquatics is definitely in my blood. My Great-Grandma Nadine Amerine taught half the town swim lessons back in the day." Mrs. Amerine was a Red Cross Water Safety Instructor for 67 years. "We just grew up being water babies, starting swim lessons young, participating on the GBHS swim team, working as a lifeguard in high school, and managing Club West swimming pool in college, so being lucky enough to fall into a job that includes my love for water is just the icing on the cake."
Returning to Great Bend
"My husband and I both grew up in Great Bend and both of our families still call GB home," she said. "So, when my husband was offered a job right out of college to return to our hometown, it just seemed like the right fit. We love our community here and are excited to raise our kids in the town we grew up in. It takes a village, and we have that here among our families and a close group of friends. It's just always felt great to be here."
The Hammekes have two children, 11-year-old Emma and 8-year-old Easton. When asked about her hobbies, Megan said, "well, right now it's chasing kids.
"I am currently in that phase of life where my kids' hobbies are also my hobbies, but when we aren't chauffeuring kiddos from wrestling, swim, dance, and their Rec sports, I am an avid reader. Reading 100-150 books a year is not uncommon for me."
They also have a dock at Wilson Lake's Marshall Cove, and they love camping and boating in the summer.
Ryan is from a musical family and is part of the local band Homebrew.
"I'm also a huge music fan and make it a point to get to some sort of live music concert every couple of months. Good music feeds my soul. It's not often that you find me without a playlist going," she said.
Professional/community involvement
Hammeke has been a member of the Kansas Recreation & Park Association for the last 10 years and has served on the KRPA Aquatic Branch Board since 2017. She also serves as the board secretary for the Central Kansas Partnership.
In the evenings she serves as a volunteer coach for the Golden Belt Swim Club.
She previously served as a board member for various organizations, including Great Bend Chamber of Commerce Board of Directors (2015-2017) and Barton County Young Professionals Steering Committee (2015-2020), serving as BCYP Chair in 2018. She served two terms as a Chamber Ambassador (2016-2022), serving as president in 2022.
The family attends First Christian Church in Great Bend with Ryan playing in the praise band and the children busy in all the church programs. 
Easter egg hunts
This week, Hammeke is at the annual KRPA conference in Overland Park. Conferences are often a source of new ideas, and Hammeke talked about two – both involving Easter egg hunts.
The first is the "Pawsome" Easter Egg Hunt for dogs, which made its debut at Veterans Memorial Park in 2021 and continues to grow in popularity.
"It started during COVID," she said. Most indoor events and even some outdoor gatherings were canceled to help people maintain social distancing. An Easter egg hunt with pets running to locate plastic eggs with pet-friendly treats and prizes was a hit.
 "People love it," she said. This year's Pawsome hunt will be at 1 p.m. Saturday, April 1, at Vets Park.
The next new thing in GBRC Easter egg hunts will come to Great Bend later that day. It will be a Flashlight Egg Hunt at the Great Bend Sports Complex on April 1.
Children ages 0-12 are invited to bring flashlights and join a nighttime hunt with over 5,000 eggs. Children up to 2 years old will hunt first at dusk; then children 3-8 years old will hunt for eggs on the ball fields while those 9-12 years old will face the biggest challenge, looking for camouflaged eggs.
"As you get older in age, it gets harder," Hammeke said of the hunt. "I'm excited about this one."
A great working environment
Hammeke loves her job and the people she works with.
"I work with the best team. The Great Bend Rec staff is truly a family and none of the many areas that I cover would be successful without the help of the other eight full-time employees on staff or the hundreds of part-time staff we have. I love hearing stories from the public when some of their greatest memories from a year were a Rec memory. Whether that is a kid playing a new sport, someone hitting a new fitness goal, or a kid getting to meet the Grinch at Santa's Workshop, those community connections are what we thrive on," she said.
"We're at every Great Bend festival," she continued. "If someone says there's nothing to do? You're kind of choosing not to. You can make this what you want – a place for great memories."
Community Connections is a regular feature of the Great Bend Tribune, showcasing people who live in the Golden Belt. We welcome readers to submit names of individuals who are active in the community that they would like to see featured in a future story. Send suggestions to news@gbtribune.com and explain their "community connections."