All of the employees at Barton Community College have received some training in cybersecurity and now the college plans to offer free training to the public.

Michelle Kaiser, chief information officer, and Charles Perkins, dean of institutional effectiveness, discussed cybersecurity training Tuesday at the BCC Board of Trustees meeting. Perkins has already made several presentations to civic clubs about cybersecurity and the so-called Dark Web. In the future, at a date still to be determined, the team of IT experts will offer sessions to the general public and to businesses, in English and Spanish. Team members also include Renee Demel, director of enterprise applications and senior Microsoft Systems engineer, and Orlando Hernandez, senior coordinator of enterprise technology.
Topics will include securing devices, securing wireless and backup data. There will be information for securing both Windows and Apple computers, Kaiser said. A free online course in cybersecurity training is available at https://www.knowbe4.com/homecourse, using the password "homecourse."
Mike Johnson, chairman of the board of trustees, noted the importance of learning this type of information before hackers attack a business or home computer.
"I've had first-hand experience in this," he said, referring to an attempted hack on his business. He said he also has a friend whose data has been held for ransom.
The college also fends off attacks, Perkins said. Team members are donating their time so the courses can be offered at no charge. Although the dates haven't been set, Kaiser said the sessions will be held in the evening to allow more people to attend.
Business meeting
Tuesday's meeting included an agenda of action items that included the public budget hearing, boiler purchases, the president's contract and other personnel.
Budget
The 2019-2020 budget was approved with no comments or questions from the public. As previously noted, the published budget reduces the estimated mill levy from 33.33 to 32.945, although due to an increase in valuation, the request for tax dollars is $234,699 more than last year's request.
Boilers
The purchase of two boilers continues the replacement of two steam boilers that were installed as the college was being built 50 years ago, providing heat for the eight main campus buildings. Boiler No. 1 was replaced in 2017 with three small Lochinvar boilers and Boiler No. 2 was kept as a backup. It will be replaced with two additional Lochinvar boilers. Vice President of Administration Mark Dean said the purchase of the boilers and associated equipment will cost $136,764. There will be some additional costs but Dean said the college will save approximately $100,000 on the installation by hiring a welder and electrician and using BCC staff for the work.
President and other personnel
Barton President Dr. Carl Heilman has a four-year rolling contract that was extended for another year Tuesday. Johnson said the board has been pleased with Heilman's work.
"We as a board agreed 110% that we are very glad and very happy with the job he is doing for this institution," Johnson said.
New personnel were also approved. They are: Kristi Mason, part-time instructional specialist (Adult Education); Erica Wilhelm, admissions representative; Karen Gunther, interim director of the Medical Laboratory Technology Program; and David Devillier, coordinator of student housing. All of these positions are for the Barton County campus.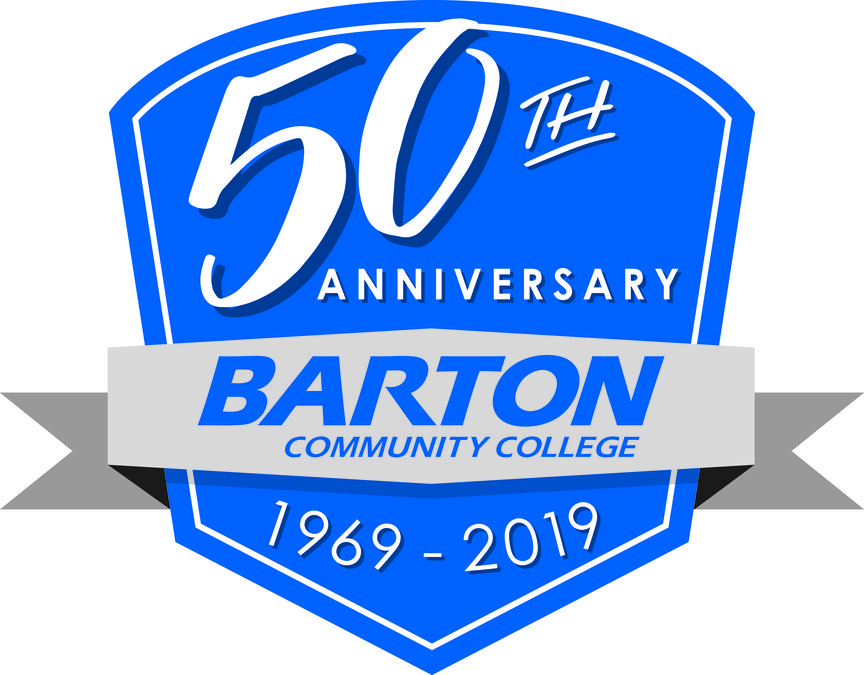 BCC Trustees meeting at a glance
Here's a quick look at Tuesday's Barton Community College Board of Trustees meeting:
• The public budget hearing was held.
• The board approved the purchase of two Lochinvar boilers and associated equipment for a total of $136,764.
• The board extended the contract for Barton President Dr. Carl Heilman
• New personnel were approved.
• Shafer Gallery Director David Barnes talked about award-winning film director Blair Hayes, who will be on campus Aug. 30. He will talk about making movies at 2 p.m. in the BCC Fine Arts Theater and there will be a public reception at 6:30 p.m. at the Shafer Art Gallery for Hayes's photography exhibit, "Light of Future Past."
• Vice President of Administration Mark Dean presented the July financial statement.
• Public Relations Director Brandon Steinert presented the Crisis Communication Plan.
• Coleen Cape, executive director of institutional advancement, discussed event planning to celebrate Barton's 50th anniversary.
• Michelle Kaiser, chief information officer, and Charles Perkins, dean of institutional effectiveness, discussed cyber-security training
• Myrna Perkins discussed HLC Academies. Perkins is the chief accreditation officer and director of financial aid for the college. The Higher Learning Commission, which provides Barton's accreditation, sponsors an assessment academy and a student success academy.