I just think it's important that you know what's going on. If you're going to be involved in something, you ought to be involved.

Arlen Schroeder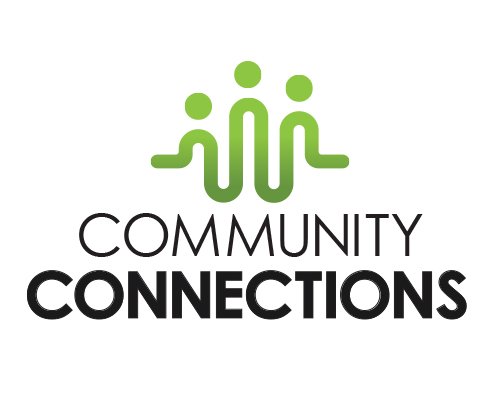 Arlen Schroeder isn't a native of Great Bend. But after thousands of hours of volunteer work in the past 17 years, he knows his adopted home as well as any lifelong resident.

Last December, Schroeder was recognized for 1,000 hours of volunteer service at the Great Bend Chamber of Commerce. He's also a regular volunteer at the Barton County Historical Society Museum and has served many other entities over the years. Schroeder is an active member of the Trinity United Methodist Church and the Great Bend Kiwanis Club as well.
"I just think it's important that you know what's going on. Some people don't, but I do," Schroeder said. "My mother always said if you're going  to be involved in something, you ought to be involved." And through his community service, he said, "I've met a lot of people."
He's originally from Leavenworth, but Schroeder married Gwen Glenn, who was born and raised in Ellinwood.
"She said that I said when we both retired, we'd come back out here," he said. "I don't remember saying that, but I also know that I was married 48 years because I learned two magic words, 'Yes dear.'"
He has two daughters, Loretta Schroeder and Gabe Ravenstein, both of Great Bend, and a son Adam who lives in Boston, Mass. There are seven grandchildren and seven great-grandchildren, and then two more younger grandchildren.
He has two dogs that came from the Golden Belt Humane Society – one is part Yorkshire terrier and the other is part sheltie and part pom. 
Other milestones
Schroeder graduated from the University of Kansas in 1960. He was drafted and served two years in the Army during the Vietnam era. (Last year he was able to visit Washington, D.C., on an Honor Flight for veterans.)
He married Gwen Glenn on Aug. 6, 1966, in Kansas City. Her father, Martin Glenn, was the owner and editor of the Ellinwood Leader.
He recently celebrated 50 years of sobriety. Sometime around 10 years ago his wallet was lost or stolen. In it, he said, "I had two things that could never be replaced. One was the ticket I got the night I ended up joining AA the next day. And the other was my 12-step program card that I had for all those years."
Schroeder was an engineer manager for Grainger, a major industrial supply company, until he retired in 2001. Gwen retired late in 2004 and they moved to Barton County in 2005.
They weren't successful in buying a house in Ellinwood but did find one in Great Bend.
It didn't take them long to get involved in the community.
"When I came out, there was a lady in church by the name of Evelyn Smith, who was an old-time Great Bendenite," Schroeder said. "Right out of the clear blue she decided I needed to volunteer. She sent me to RSVP and I was a chair on the RSVP Advisory Board for something like 14 years.
"At first I did medical transportation for people – a lot of interesting stories there," he said. "I was working for the Barton County Food Bank, sometimes three or four days a week, filling orders in the afternoon."

He did that until 2011, when his wife was diagnosed with leukemia.
"Basically, at that point, most of my volunteering stopped because I was taking her to hospitals and doctor's appointments," he said. He continued to be active in church and provided some medical transportation until Gwen died in 2014, but curtailed most of his volunteer work.
But, "After Gwen died, I knew I had to get back out. I'm not a person who is very good about being by myself."
Needing something else to do, he called Linn Hogg at Volunteers in Action (formerly RSVP). "A couple of days later she called back and asked if I knew Megan Barfield at the Great Bend Chamber of Commerce," he said.
Indeed, he knew Barfield from when they both served on the RSVP Advisory Board. They had a lot of fun working together.
"We are the kind, you don't set us next to each other because one eggs the one other one on."
No. 1 Volunteer 
at the Chamber
Barfield was just making the transition to the position of executive director at the Chamber.
"I went up there having no idea what I was going to be doing," Schroeder said. "Megan talked to me for about 20 minutes, gave me a key and told me I would open up (the office) the next morning."
His work includes preparing "Chamber Bucks" gift certificates, which sell by the hundreds around Christmas time, and manning the front office when the paid staff are at lunch.
"You can answer most of the calls you get at the Chamber – and there are a plethora of calls," he said. "You have no idea. One woman wanted to know, 'How do I write a grant so that my husband can get a lift for our van?' I said, 'I don't know, but I know a lady who writes grants and she's very good at it. So, why don't you call Linn Hogg?' And that kind of thing."
At Christmas time, with recognition of his 1,000 hours of service, the Chamber presented Schroeder with a hat that says, "No. 1. Volunteer." 
"The hat doesn't say it, but the fact of the matter is I'm the only volunteer," he said.
Lee Ann June worked with Schroeder at the Chamber until her recent move to Great Bend Economic Development Inc, where she is the communication director. 
"Arlen has been a staple and steadfast volunteer at the chamber," June said. "He happily helps stuff envelopes, covers the phones, creates gift certificates, and generally keeps the Chamber gals on their toes. I always look forward to an anecdote from him on his days at Sears or his other work history. His history, humor, and heart make him a lovely co-worker, and I miss seeing him for his weekly volunteer hours!"
Historical Society
At the Barton County Historical Society, Schroeder regularly volunteers as the greeter, taking admission money and counting the people who come in.
One of his latest projects has been going through ornate old scrapbooks to remove the photos because they are not saved on acid-free paper. "I put them in an acid-free paper envelope and then go back and number where they were taken out of the scrapbook."
He enjoys talking to people coming in. However, as with the people he talks to at the Chamber, he doesn't always have an answer to their questions.
There are all sorts of weird things that people used in days gone by but today he's not sure what they were for, he said. "I just keep the seat warm and give them weird information."
Surviving  COVID-19
Schroeder had COVID-19 in January, and found himself in an Intensive Care Unit in northeast Kansas for 13 days.
"Hays was full of western Kansas people, and Wichita was full of people from Oklahoma," he said. "Great Bend did not have an ICU unit. The next place that was within the University of Kansas Health System was KU itself. When I got up there, each nurse had two patients. I was never on a ventilator, but I was on 90% oxygen for a day, and then 80 and then 70."
After moving from ICU to the general population, he was finally released. Dave and Ginny Tinkler from Great Bend came to visit their grandchildren in Overland Park and they gave him a ride home.
Still going
After bouncing back from COVID, Schroeder is busy as ever, primarily at the historical museum and at the chamber.
He is also a certified lay speaker for the United Methodist Church. He has filled in as preacher at Trinity UMC in Great Bend and at First UMC in Hoisington.
"I do know quite a few people," he said. Besides getting to know what's going on in the community, that has been an advantage to volunteering.
Community Connections is a regular feature of the Great Bend Tribune, showcasing people who live in the Golden Belt. We welcome readers to submit names of individuals who are active in the community that they would like to see featured in a future story. Send suggestions to news@gbtribune.com and explain their "community connections."