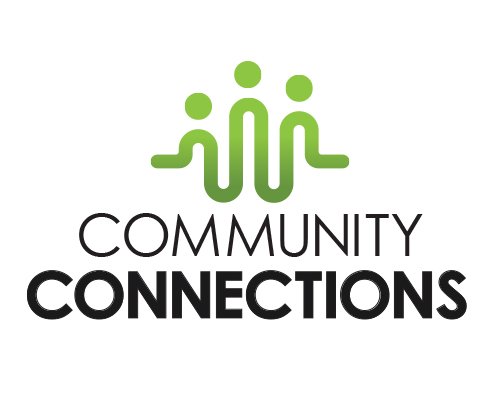 You just influence one person at a time and do as much good as you possibly can. That's going to create a rippling effect.

Caitlyn Eakin
Faith, family and friends. Those are the things that matter most to Caitlyn Eakin, and they influenced the decisions that brought her to where she is today. The Great Bend woman is state director of Kansas CASA (Court Appointed Special Advocates), an organization that trains volunteers to be a voice for children in the court system.

Looking back on her first year as state director, Eakin reflected on the life experiences that brought her there.
After graduating from Macksville High School in 2010, she headed to Fort Hays State University, where she earned a degree in business management.
"I had no plans of going into social work," Eakin said. "I actually wanted to be a teacher but my dad talked me out of that." Her father warned her that teachers don't make a lot of money. "He said, 'Caitlyn, I want you to be this self-reliant, independent woman.' So I went into business."
After graduation, she became a fiscal manager at a bank and then spent time as a manager for Eldercare in Great Bend. Looking ahead, she prayed for God to give her direction and open the right doors for her to make a difference in people's lives.
A coworker at ElderCare told her about the opening for an executive director at Central Kansas CASA, which serves the 20th Judicial District, covering Barton, Ellsworth, Rice, Russell and Stafford counties.
Only 24 years old at the time, Eakin wondered if she had enough experience for the job. Attracted by the opportunity to help children while using her skills in business management, she decided to apply.
"For whatever reason, the board saw something in me and decided that they wanted to hire me," she said. Eakin served as Central Kansas CASA director from 2015 until 2021, when she took the position of state director.
"It was a great six years," she said. "I had a lot of good, tangible experience that I would not have gotten otherwise."
About CASA
Jennifer Gregg followed Eakin as the executive director of Central Kansas CASA. She oversees volunteers who are screened and then trained to serve as advocates for children who may be victims of abuse or neglect.
The state director position guides the regional CASA districts.
"We're running diagnostics on local programs and making sure that they have the resources they need to effectively advocate for children in need of care and in the local judicial district that they operate in," Eakin said.
Looking back, her work in Great Bend was good preparation for the state position. From managing a small staff to overseeing the annual Chocolate Auction fundraiser, she learned more than she might have at a bigger organization.
"In Great Bend, we didn't have that many employees, so I was very involved in the daily activity of what our volunteers were doing and their court cases. Which is good, because I think that anything you manage – and anything that you do – you should know all parts of the mechanism from start to end. So that gave me a very hands-on learning experience, kind of a good, cold plunge into the deep end of what social work is, how it works and how it affects the children in the foster care system."
A new event
Eakin is organizing a statewide fundraiser, Golf for CASA, set for Sept. 1 at the Firekeeper Golf Course in Mayetta, with a gala to follow. (See https://www.kansascasa.org/golf-for-casa/golf-for-casa-registration.html)
"This will be our very first fundraiser, so I can take the skills that I learned from the amazing Chocolate Auction committee here in Great Bend and utilize that to help build resources at the state level," she said
"As far as CASA goes, there aren't many communities in the state that provide the support that Great Bend does for children in this area. To me, that's amazing and definitely a reason why I love Great Bend. They definitely show up for the kids and for the volunteers in our community."
Kansas Emerging Leaders
Eakin continues to grow as a leader. Earlier this month, she graduated from the second class of Kansas Emerging Leaders, an offshoot of Leadership Kansas.
While Leadership Kansas typically enrolls professionals in their mid-40s or older, the Emerging Leaders group focuses on people in their 20s to early 40s.
"They recognized there were a large amount of younger people wanting to get involved earlier on," Eakin said. "So, they created the Kansas Emerging Leaders Class."
Kansas Representative Tory Marie (Arnberger) Blew nominated her for the class. Blew was among its first graduates in 2021.
"Kansas Emerging Leaders is a class of 20 of the brightest and best young leaders throughout the state," Rep. Blew said. "I had a chance to not only nominate Caitlyn but also to watch her thrive within her class. She listens before she leads and knows how to make sure you feel heard and valued as an individual.
"Caitlyn stands up for what she believes in and doesn't take no for an answer," Blew added. "She is a strong leader and we are blessed to have her in our community."  
Family ties
A Macksville native, Eakin is the daughter of Richard Blakeslee, co-owner of Triple Creeks Outfitters (with his wife Kristy), and Cassie Adams, who served as a communication officer for Stafford County for many years and now works at the Stafford County Health Department. Eakin's maternal grandfather, Don McAllister, worked for many years as an agent for Keller Real Estate.
She is married to Brock Eakin, manager of Eakin Enterprises. Next week they will have been married seven years. They have two children, Elli, 6, and Crete, 3.
Eakin credits her father with her leadership skills and competitiveness. From her mother comes empathy and a desire to help others.
"My husband has definitely influenced my realism – being realistic about what is tangible and what is not," she said. He helps her set healthy boundaries and reminds her that one person cannot save the whole world. "You just influence one person at a time and do as much good as you possibly can. That's going to create a rippling effect."
The Eakins are members of First Christian Church in Great Bend. Caitlyn also joined Barton County Young Professionals at the urging of her friend Katie (Powell) Hales.
She doesn't have a lot of time for the YP group these days. Rather, she concentrates on family and her work.
"One thing that I really enjoyed growing up was sports and weight lifting. That's something I've always enjoyed but, you know, with babies and age, things change," she said.
She eased into lower-intensity exercises after breaking her hip flexor twice while lifting weights. "That's a muscle you cannot cast," she said. "The pain is very intense. When you can't pick up your 2-year-old for six weeks, you think 'maybe I should change my workout.'"
Nowadays, she enjoys daily walks with her three Labrador retrievers and weekends at the family-owned sand pit near Larned, when she can fit that into her schedule.
CASA is a time-consuming job but family comes first, Eakin said.
"Being a mom is the most important thing," she said. "That's always going to be my Number One, before anything else. I think that you have to be very intentional about what it is that's important to you." For Eakin at this time, what's important is doing things with her family.
Community Connections is a regular feature of the Great Bend Tribune, showcasing people who live in the Golden Belt. We welcome readers to submit names of individuals who are active in the community that they would like to see featured in a future story. Send suggestions to news@gbtribune.com and explain their "community connections."