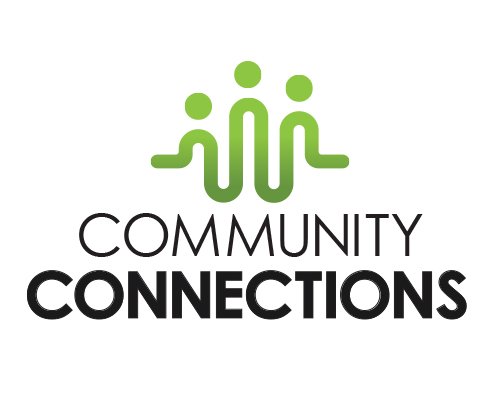 When you retire, things just happen; people ask you to do things and it sort of snowballs from there.

Ros Neeland
After a long career as a paraprofessional in the USD 428 school system, Ros Neeland thought that retirement would be a time when she wouldn't be busy and would have time to just hang out in her living room.
But as most folks have found out in these days and times, retirement doesn't mean you stop moving, it's just picking another gear.
It's been a year since she and her husband Dennis decided to downsize and move from their 90-year-old home on Broadway for a more modern-looking domicile. But some days, there just isn't enough time to simply hang out in the living room with their dogs Bridget and Hazel. 
"When I first thought about retirement, I thought I would just be hanging out with the puppies. I actually was thinking, 'What will I do?'
"But work expands to fill the time. When you retire, things just happen; people ask you to do things and it sort of snowballs from there."
Background
Rosalind's route to Great Bend began on a meandering path with beginnings in London, England. Her father, the Rev. Norman McCallum, and mother, London-born Marjorie Dorreen Hudspith, emigrated to the United States after World War II with their daughter Brenda, where he pastored at churches in Iowa, Wyoming, Illinois and Rhode Island. Ros was then born in Woonsocket, R.I. Arriving in Kansas, the McCallums landed in Kinsley. The couple divorced and Marge, with a background in writing and photography, moved to Great Bend when Ros was a fourth-grader. Her mom landed a long-standing job with the Great Bend Tribune, producing a weekly column for the paper's Localife section, followed by a series of biographical sketches about Barton County residents who had put their home on the map. The "Autographs of Barton County," a popular feature, were eventually collected into two books.
Ros graduated from Great Bend High School in 1974 with designs on becoming a night-club singer.
"Fortunately, that didn't come to pass," she said. She did admit to some English traditions, with one most notably being Yorkshire pudding. "It's not the sweet stuff that comes in a can," she said. "It's savory, you make it with an egg batter with a meat filling." 
While she was attending Fort Hays State University she met Dennis Neeland and they fell in love. "We didn't finish college, which is something I've not recommended to my kids and now my grandkids," she said.
The couple did land long-standing careers in Great Bend, however, with Dennis working four decades as operations manager for the Great Bend Co-op and Ros working for USD 428 as a paraprofessional, with 28 years at Helping Hands preschool. "That was awesome," she said. "Both of us had the same job for a long time, which just doesn't happen nowadays."
The newlyweds secured a house on Broadway that was built in 1907. For furnishings, "we started buying antiques because they would sell at the very end because nobody wanted them," she said. "We got the 'bug' after that." 
When they decided to move last year, "we kept some but sold the rest," she said. "We decided we were giving our children a gift to not have to help us move all of that. We really pared down, we had to."
Retirement time
In advance of retirement, Ros began developing affinities for causes and civic clubs. "They kind of led from one to the other," she said.
A particular cause came about with the birth of a granddaughter, who was diagnosed with autism.
With the disorder, "the spectrum is pretty wide," she said.
"I have learned so much from my granddaughter," she said. "It wasn't the direction we thought she was going to go, but it's not a bad direction.
"There's some things I can't do," she said. "I'll never be able to cure autism. But I can make people aware that when they see a child having what they think is a temper tantrum and the parents are beside themselves – they need to look at that situation twice. 
"There is a world of difference between an autistic meltdown and a temper tantrum. A meltdown can take a life of its own. A temper tantrum has an end purpose.
"That's why we need awareness," she said.
Her connection to the disorder led to a workshop with the Great Bend Pilot Club, as well as speaking engagements in the community.
"I didn't think I was cut out to be a public speaker," she said. "I've spoken at places, which is ironic because I would never have spoken in public. That was just out of my wheelhouse.
"But as you grow, you learn to do things. Life throws you kinks and you just straighten them out."
The local P.E.O. is another organization she is devoted to. "I got interested in it before I had kids. They work on projects that help women get their education, or re-educated in the workplace. That's right up my street," she said.
Ros did note she likes to spend time with her grandkids, three in Great Bend and one in Tonganoxie. 
That pretty much fills her time.
"If I had something else I'd like to do, I suppose I'd say I'd like to exercise more, if I had more time for it," she said.
Community Connections is a regular feature of the Great Bend Tribune, showcasing people who live in the Golden Belt. We welcome readers to submit names of individuals who are active in the community that they would like to see featured in a future story. Send suggestions to news@gbtribune.com and explain their "community connections."