Don't turn up your nose at history, because you are history.

Joe Boley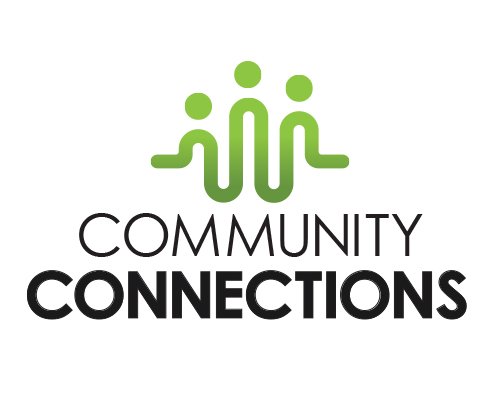 Music and history are Joe Boley's favorite subjects. Now 90 years old, he continues to enjoy both. The retired music educator is working on a history of the Great Bend Municipal Band that he hopes will be published later this year.
When speaking to area civic groups, Boley likes to research history and combine interesting articles into a tale. For a past program, he created the character "Band Boy" and brought his trombone as a prop.
Now Boley has a new script, which he recently introduced at a Great Bend Kiwanis Club meeting. In this first-person reenactment, he plays the role of Leo Chapman, whose pioneer family moved to Great Bend when he was a boy, the youngest of four children.
"My parents came over from Carthage, Missouri, (in 1873) and set up a little farm," he begins. Chapman recalls watching Pawnee Indians gathering in the town square before leaving for Nebraska. He talks about the first courthouse, built in 1873, and the one that replaced it in 1918. It was said that people could see 400 square miles if they climbed up the tower on top of the first courthouse and stepped out onto the flat roof.
"By 1874 the train track reached to Dodge City," Boley continued as Chapman. "We saw in a newspaper ad where Dodge City people could get on an excursion train for 25 cents and come to our 1874 first Fourth of July Celebration."
Chapman's father played the bass drum in the city band.
"I remember him telling me that they had to march all the way down Main Street from Broadway, then had to go around the square in the south and then come back up Kansas; they came back to Broadway and marched clear out to the (edge of) town, which was Monroe Street, and turn south again and then came all the way back to the courthouse. They had band music and singing, they had speakers and orators who told all kinds of stories."
Living history
At the conclusion of his talk, Boley reminds audience members that they, too, are living history.
"You are history the moment you are born," he said. Our births and deaths are recorded dates. What happens between those dates is our story. "Don't turn up your nose at history, because you are history."
Boley shared his own history in the book he's currently working on. He was born Dec. 14, 1931, in Sedgwick and graduated from Plainview High School (Wichita) in 1950. In 1955 he received his teaching degree from the University of Wichita, later earning a master's degree from Fort Hays State University in 1961. It was that teaching degree that brought Joe and Darlene Boley to Great Bend.
Joe Boley and Darlene Orth were married on December 26, 1955. They had three daughters, Margaret (Maggie), Mary and JoAnn, who all became accomplished pianists under Darlene's instruction.
The Boleys moved to Great Bend in August of 1958 with plans for Joe to be the Roosevelt Junior High band director. However, due to another teacher's resignation, he was offered the band director position at GBHS. He stayed at USD 428 for 36 years, retiring in 1994.
During that time, Boley directed the GBHS band, Roosevelt Junior High School band, the middle school band, and elementary bands and was music supervisor for a time. He was past director of the city recreational band program and held offices in state and local associations for teachers and music educators.
He is a past president of the Kansas Bandmaster Association and was awarded Outstanding Band Master of the year by KBA in 2001. He received the Great Bend USD 428 Master Teacher Award for 1980-1981.
Barton County Historical Society
Boley is a longtime member of the Barton County Historical Society, where he is still a regular volunteer, BCHS Office Manager Leslie Helsel said. For many years he was a speaker on Pioneer Day, when children visit the museum.
"He loves kids, he loves to help, and he loves history," Helsel said. "I really enjoy him. He has a special interest in my husband's family because my husband's grandfather was a band director."
BCHS Board Secretary Veronica Coons added, "Joe Boley is absolutely one of my favorite Great Bend people. Every time I see him, I want to say, 'What do you know, Joe!'
"Joe genuinely loves Great Bend. After things began to open up again after COVID, I was so happy to see him start coming to public events again. When he is at a meeting or event, and he recognizes you, he smiles his warm smile and you instantly feel like you belong there. And when he shares local history, he always has something good to add to the conversation. He remembers events and people with a fondness that brings you into the story." 
In the community
In the summer of 1959, Great Bend Municipal Band manager Loyall Komarek hired Boley to direct the city band, which he did until 1963. After that, he continued to be an active participant in the community's music activities. His last performances were the Municipal Band's summer season of 2018 and a big band performance for the Barton Community College music department's Christmas fundraiser dance, "Jingle Bell Swing," at the Great Bend American Legion.
Boley was co-director of the Argonne Rebels Drum and Bugle Corps and president of the Golden Belt Community Concert Association for 16 years.
He and Darlene were longtime members of the Great Bend Noon Kiwanis Club. He received the Kiwanis Great Bend Greater Award in 2011 and is now an honorary member of the club.
He also served as the Jazz Festival vice president for 24 years, served several years on the Barton County Historical Society Board of Directors and directed the St. Patrick Choir for over 25 years.
After 50 years, Boley became eligible for a lifetime membership in the Knights of Columbus.
After retirement, Joe and Darlene enjoyed traveling adventures throughout the U.S. and abroad.
Darlene Boley
Darlene was a 37-year member of the Daughters of Isabella of Prince of Peace Parish, as well as several local clubs and numerous music organizations. After her successful public school teaching career, she trained as a trial specialist for Turner and Boisseau Chtd. law firm.
"Darlene's passion was to share her talents by teaching piano and organ lessons for over 60 years," Joe writes in his history.
"Darlene was periodically a Catholic Church organist since the seventh grade, beginning in Andale, Kansas, and for the Prince of Peace Parish churches in Great Bend until health issues in 2019 ended her career. She passed away in March 2021 from the results of a stroke in 2019."
Other bands
Even after he retired, Joe continued to play trombone in area concert and jazz bands. Notably among those was the "Julie Groom Flatland Big Band," led by former band student and retired band director Clint Raynes. His "River Band Five+1 Dixieland Band" and the "Olde Tyme Towne Band" were organized in 1997 and played many programs in central Kansas, reliving the Golden Age of town band history.