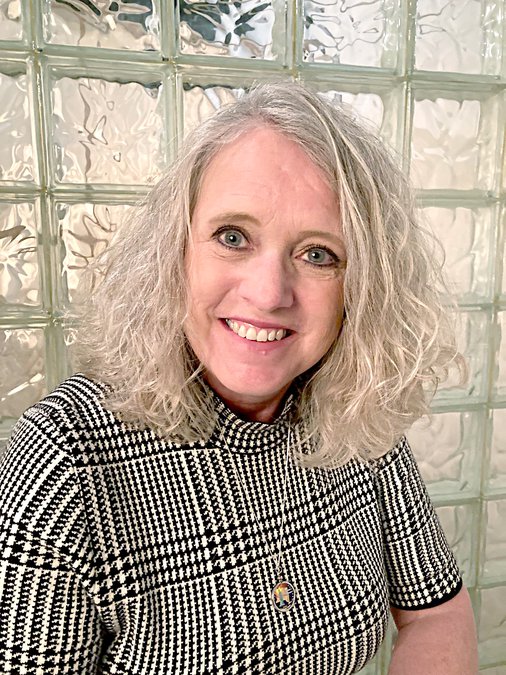 LARNED — Pawnee Valley Community Hospital Foundation announces two new trustees, Meribeth Busenbark and Vicki Spina.
Foundation Director Julie Bugner-Smith said she, along with trustees Laura Smith, Jim Delaney, Janis Yeager, and Jon Skelton, and Administrator Melanie Urban, is thrilled to have such caliber of people as Busenbark and 
Spina to continue the mission of the PVCH Foundation and betterment of health-care in the community.

With over 28 years of banking experience, Vicki Spina is an assistant vice president and branch manager of American State Bank and oversees its locations in Larned, Macksville and St. John. Spina was raised in Newark Valley, N.Y., but after living here for 29 years, she and her husband, Charles, consider Larned to be their hometown.
As a long-time Larned resident, she has participated in organizations and projects that help the community thrive. For many years, Spina served as a Larned Chamber Ambassador and was instrumental in starting the Ambassador Flag Program. The Flag Program is a service project of the Ambassadors that provides funds for Larned's annual fireworks display. She is a proud supporter of the Pawnee Valley Community Hospital Foundation and its commitment to provide quality health care for Pawnee County and the surrounding area through various fundraising efforts.
"It's truly an honor to be nominated to serve as a trustee for the PCVH Foundation, and I'm looking forward to working with the other trustees, Foundation director, and the PVCH administrator," she said.
Meribeth Busenbark is returning as a Pawnee Valley Community Hospital Foundation Trustee after nine years as founding member of the PVCH Foundation. Busenbark has been instrumental with the creation of the Healing Garden, Legacy Tree and several major improvements to the hospital, including MRI, Respite and Bariatric rooms, to name a few of the many projects. Her last capital campaign before rejoining was bringing the 3D mammography machine to the Radiology Department. Busenbark is very involved with the PVCH Auxiliary as a Gift Shoppe chairman, volunteers with the Foundation Gala and is a bright spot in the community.
"I have rejoined the PVCH Foundation Board because I believe in their mission and the importance of the Foundation to the community and the hospital," she said.