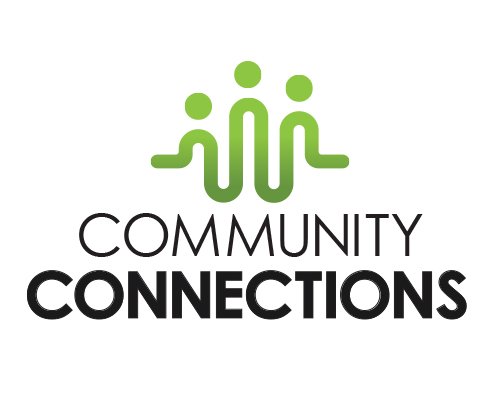 (Customers) say when they have a bad day, I give them a good day, and I feel the same way about the customers, the other way around.

- Bernice Gray
For over half a century, Great Bend native Bernice Gray has been bringing smiles to peoples' faces as a server at Perkins Restaurant in Great Bend.
A humble personality, Gray simply says of herself, "I don't find myself too exciting."
The many customers that come in just to see her feel very differently, according to Nicole Henderson, Gray's manager at Perkins.
"Bernice is a beacon. There are people that come in just to see her," Henderson said. "They all come in and will comment about how Bernice always makes their day better."
When Gray, a Great Bend native, started working as a server at the location in September 1971, the restaurant was known as the Black Angus Steak Ranch. She started there at the advice of a former cook at Black Angus, Bob Garcia.
Gray said she almost didn't make it past her first week. But, "Loren Unruh (the restaurant owner) talked me into staying just one more week. I tried one more week, and they haven't gotten rid of me since," she said with a laugh.
In a job that can be physically and emotionally taxing even at its best, Henderson admires Gray's spirit and dedication. "For her to still be doing this and still enjoy what she's doing, it's almost a miracle."
Henderson jokingly describes Gray as a therapist for many of the customers, because she listens and interacts so well with the people that come in. None of Gray's customers ever leave the restaurant as strangers, Henderson said.
Gray describes herself as "a people person," and said it is the people, both co-workers and customers, that have kept her dedicated to the work for more than five decades.
"When I talk (to the customers), I feed off of them," Gray said, "They say when they have a bad day, I give them a good day, and I feel the same way about the customers, the other way around."
But it is not just the customers who feed off of Gray's positive attitude. Many of the younger servers who work with her describe Gray as a friend, as well, Henderson said. "I love that dynamic. She loves these kids, and these kids love her."
Gray also appreciates the family dynamic at the restaurant. She said her managers at Perkins have always been flexible when she needed to tend to life outside the restaurant.
As Gray tells it, she has two families – her Perkins family, and her family outside the restaurant. Gray has one son, as well as five grandchildren and three great-grandchildren. Her son, now 56, was in first grade at Park Elementary when she started working at the restaurant. Her son no longer lives in the area, though she said her grandchildren do.
After doing something she has enjoyed for so long, Gray said it's important for people to find a job they enjoy. That's especially true of the restaurant business.
"It's terrible when you have to (work) somewhere where you don't really want to do it." Gray said. "If you're not really a people person, this is the wrong job for you."
Both women joke that they don't see Gray ever retiring from her position.
"I'm used to being active," Gray said. "I'm blessed to still be able to do it."
Growing up in Great Bend
Gray grew up in Great Bend as the youngest of nine children, one of six girls. Her father, Winfred Robinson, worked as a construction worker and a farmer, and her mother, Beulah, gave dance lessons to children in the community. Both of her parents were extremely active in the community, she recalls.
She joked that. as the youngest child, she got away with a lot.
Of her eight siblings, five are still living. One of her sisters, Edna Jones, still lives in Great Bend, and another lives in Hutchinson. Three of her siblings now reside in California – two sisters in Los Angeles, and a brother in Oakland.
Growing up, she attended Park Elementary School and what was then Roosevelt Junior High in Great Bend. As a student at Great Bend High School, Gray said she ran track and field and sang in the glee club. Music has always been a love of her's, she said.
After graduating from Great Bend High School in 1966, Gray said she occasionally thought about doing other things for a living, but was always hesitant. But she has always enjoyed her time in the restaurant business.
She quips that she doesn't do much outside of work, and that Perkins is her "second home." She used to love to play bingo, and still likes working in her yard. She is also active in Myers Chapel A.M.E. Church in Great Bend, where she has attended her entire life.
As a trustee at the church, Gray for several years helped organize Juneteenth celebrations in Jack Kilby Square. The celebrations were discontinued a few years ago, because the church no longer had enough volunteers to help organize the event. "It was great, we used to have a great time doing it," Gray said.
She also spent many years singing in the choir at church, again attributing that to her love of music. The '50s and '60s music that often plays at Perkins is one of the things she says she enjoys about working there.